KEHAL KODESH SCHOOL: OUR SACRED COMMUNITY
Kehal Kodesh School: Our Sacred Community is a joyful, dynamic, exciting place to be, a community where each student is nurtured and valued. We teach to a variety of learning styles and needs, and our program is highly active and experiential. Our students learn and embody Jewish values, and together we work to repair the world.
At Kehal Kodesh, our teachers instruct out of a love of Judaism and community. They are rabbis and rabbinical students, college students and community members, parents, Jewish professionals, and committed individuals of our community. Our educators are committed to their own learning, and strive to bring relevance and Jewish literacy to our students. Click to Meet our Religious School staff!
Kehal Kodesh meets on Sunday mornings, 9:30-noon. We begin each Sunday with t'filah (musical prayer services), to which parents, grandparents, younger siblings, and caregivers are invited. We begin Religious School with pre-school aged children, and students stay in our program through 8th grade (in 9th grade, our students join other teenagers at Kulanu: The Cincinnati Reform Jewish High School). Our teenagers continue on Sunday morning as madrichim (student guides). Our year includes Family Education (learning with parents and children together), class Shabbat services, field trips, holiday programs, retreats, and other opportunities for learning and community-building for the entire family.
For more information, please contact Rabbi Meredith Kahan, Associate Rabbi and Educator.
OPENING DAY at montgomery park!
Don't miss Opening Day of Kehal Kodesh!
Sunday, August 25th 9:30-Noon at Montgomery Park
Curriculum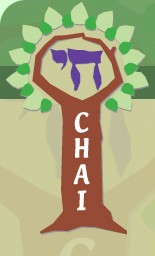 At Kehal Kodesh, we have adopted the Union for Reform Judaism's Chai Curriculum. This Curriculum utilizes a teaching method called "Understanding by Design," which encourages students to interact with classroom material in a way that continues to bring meaning to their lives once they leave Kehal Kodesh. Instead of asking "what should we teach our students?" We are striving to ask "what do we want our students to know?"
The Chai Curriculum focuses on three main areas, Torah, Avodah, and G'milut Chasadim, taking its inspiration from the line in our sacred text: "The world stands on three things: on Torah, on Service/Worship, and on Acts of Lovingkindness" (Mishnah Avot 1:2) Through these three lenses, our students will explore and experience a myriad of topics, from classic Genesis stories to the principle of caring for the elders in our community. Each year of learning also has a theme which guides the lessons in all three strands.
PreK and Kindergarten: Discovering Myself in the Jewish Story
1st Grade: I am Part of the Jewish People
2nd Grade: Kedusha (Holiness)
3rd Grade: Being Part of the Jewish Community
4th Grade: Israel and Reform Judaism
5th Grade: Revelation and the Jewish Lifecycle
6th Grade: Hineni: I am Becoming a Jewish Adult
Rak Noar (7th and 8th grade): follows a two-year rotating curriculum including sacred texts, Jewish values and living.
Sun, May 31 2020
8 Sivan 5780
Upcoming Events
Friday Night
Shabbat Service, Virtual

: 6:15p
Shabbat Day
Upcoming Events
---
Fast of Tammuz
View Full Calendar
Sun, May 31 2020 8 Sivan 5780