Create Your Jewish Legacy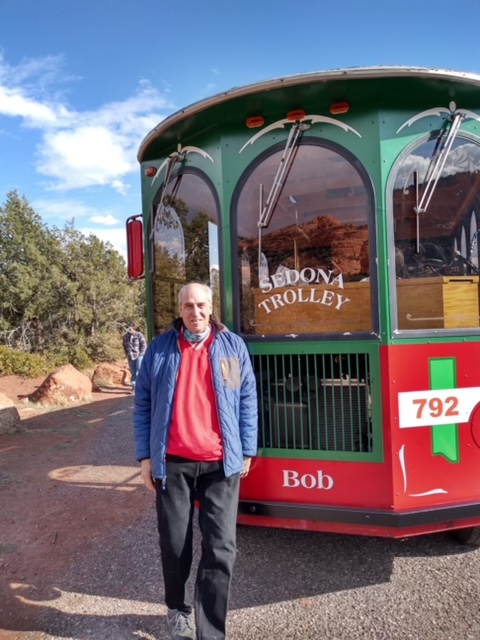 Bob Frohman
I've been a Temple member for over 68 years. Wow! Has it really been that long? I'm happy, proud and amazed to say yes. So, what pearls of wisdom have I gleaned from that much time and so many experiences?
There are the lessons learned from friendships forged in Sunday School. I must say we were one of the most interesting and radical groups to pass through those halls. I think I can sum it up by saying it was the late 1960s through 1970. You can Google what that time in history was like to help clarify that statement. There were also some great friendships that last to this day, like Beth Goldstein, one of my favorite friends from Wyoming, OH. Beth shares her giving spirit and beautiful artwork with us and many other lucky patrons. Then, there's my lifetime friendship with the Tieger family; mostly Harold (Hal) and Sherri today. I can't tell you how shocked I was the first time I saw Dr. and Mrs. Tieger (Murray and Millie), Hal's parents, dressed as "Parrotheads" at a Jimmy Buffett concert! I've had a joyous and precious longtime friendship with urban farmer, David Rosenberg. His mom's cooking talents were second only to my mom's. I'm also still in regular contact with old friends from Rockdale like Jeff Buka, who recently retired as a pharmacist for the city; OJ Cohen, a pillar of the Temple and community; Bob Frankel, a pediatrician in CA and the biggest Reds fan I know; and Chuck Zax.
Then, there are all the great spiritual leaders who touched my life. People like Rabbi Victor Reichert, a legend in Judaism and a spiritual icon. I was in awe that I knew him personally. Rabbi Murray Blackman, who would always say to me when he gave me a blessing, "Bob, would you mind bending over so I can reach your head without stretching too far?" Hilda Rothschild did an amazing job "running the show" at Rockdale in Avondale. There were lessons learned from Rabbi Harold Hahn and all the Rockdale rabbis who have since led the congregation. Rabbi Gary Zola officiated so beautifully at my wedding; he has been a great influence on my life for many years since. The most significant impact on my life, though, has been my friendship with and the tutelage of Rabbi Mark Goldman. When he came to Cincinnati, my parents took him under their wing and he spent many a Shabbat dinner at our house. He wasn't the Rabbi at that time. He was just an energetic, interesting and fun guy who taught music at Sunday School. He seemed wise beyond his years. I have continued to stay in touch with him and Dr. Meryl, of blessed memory. Our friendship has been one of the most significant ones I have had in my lifetime.
Lastly, when I think of Rockdale, I think of the members. I've had members support me in so many ways. Some have come to my rescue when needed most, and many have taught me life lessons in more ways than I can tell here. I attend services for the spiritual lift and joy it brings me, but the experience is enhanced by all the warmth and friendly greetings from so many. Even though the Zoom services have changed that somewhat, the sense of friendship, fellowship, family, community and spirit is still impactful and strong. As many of you know, I spent two weeks in the hospital in January 2021 fighting for my life with COVID-induced pneumonia. The hospital did its best to nurse me back to good health, but the environment was a miserable one for recovery. So, I derived my strength from my own resolve and the literally thousands of prayers I received from all over the world, especially from Rockdale Temple members and friends. In addition, Rabbi Kahan was there for me whenever she was needed. I can't tell you how important and powerful that was for me. I have since recovered nicely, pretty much back to full strength.
I am proud to have made a legacy gift to the Bene Israel Society because it was easy to do and, as you can probably tell by now, I am honored and proud to have been and to be a small part of this great religious institution.
Wed, October 4 2023
19 Tishrei 5784
Wed, October 4 2023 19 Tishrei 5784